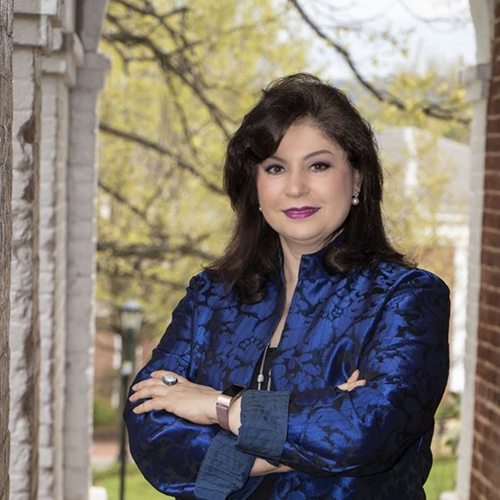 Associate Professor of Middle Eastern & South Asian Languages & Cultures
My research interests in Arabic literature and culture, gender studies, and trauma theory have informed my scholarship and course selections. My motivation as a College Fellow to design and teach Engagements courses in the new curriculum stems from my belief in the relevance of issues of gender, politics, and trauma to all majors. I am also a strong believer in the gained intrinsic rewards for all concerned when there is a synergy between the teacher's research and teaching mission. This teaching pedagogy has always informed the courses I offered, at UVA and beyond, in order to engage students culturally and aesthetically as well as the public at large.
I will offer a series of courses that examine the extent of the success or failure of the Arab Spring's democratic experiment throughout the Arab world. These courses will focus on the artistic outcome of such movements as expressed in art, film, and other forms of dramatic expression. Of particular interest to me are the ways in which artists found innovative mediums to convey the traumatic experience of imprisonment, killing, and refugee status in their work. For example, we will explore how artists created an evocative art installation containing talking graves to convey the traumatic experiences of those killed by authoritarian regimes, and how another artist captures the horrific results of bombing civilians by crafting bronze statues using barrels and shrapnel mediums.
By developing courses that highlight political and civil activism through art, I hope to elicit aesthetic and ethical engagement in our classroom discussions, and to engage difference on Grounds and within the College's general education curriculum.