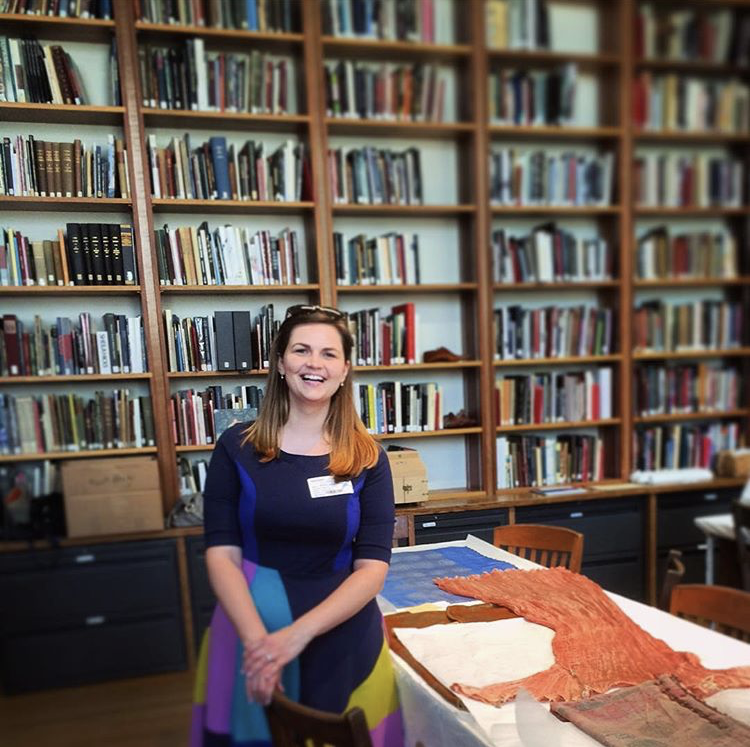 I have always been drawn to examining history, memory, and ideas of the past through images and objects. I am particularly interested in the various ways artists, novelists, and philosophers have visualized time and how we experience the passing of time. Instead of being passive listeners, viewers, or readers, I encourage students to critically think about the histories they have been taught, and to ponder the reliability of the stories they have been told as we investigate how personal perspectives and identity affect the way we teach, talk about, and represent the past. We apply this thinking to our own lives and family histories as well as using it to become more actively discerning about the way we hear the stories of the past in other contexts such as the university classroom, novels, museums, films, etc..
I teach in both the Differences and Aesthetics Engagement areas, finding that themes of time and memory, and the important role of objects in material and visual culture, are pertinent to a wide range of disciplines and modes of inquiry. I was drawn to the Engagements program's interdisciplinarity because I believe it more naturally models the research environment most academics are working within. This atmosphere invites students to enjoy the freedom of intellectual curiosity with academic rigor. My own research intersects with the disciplines of art history, musicology, fashion history, English, French and Italian Studies, history of science, and history of theatre. Based on my doctoral research, I am completing the first full-length critical study of the Spanish-Venetian designer and artist Mariano Fortuny y Madrazo (1871-1949). Fortuny, like other figures I am drawn to, had an intriguing view of temporality and continuously used new inventions to re-interpret and re-create historical designs. I am also beginning a book-length project, The Weather in Wagner: Atmospheric Stage Décor c.1870-1930, which will examine the ways technological advances affected approaches to scenography in opera and simultaneously influenced the divergent styles of Romantic realism and abstraction around the turn of the 20th century.
I grew up in rural southern Virginia and suburban North Carolina, but after a transformative undergraduate study abroad experience in Italy, I knew I wanted to live overseas. I completed my M.A. and Ph.D. in Art History and Visual Studies at The University of Manchester in England and enjoyed frequent research trips to Venice. After my studies I lived in Boston for five years, and in the summer of 2019 moved to Charlottesville with my husband and daughter.