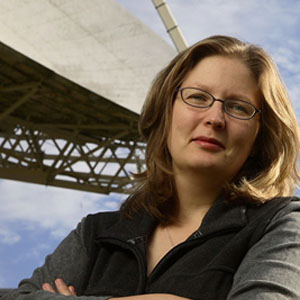 Associate Professor of Astronomy
I am a zealous science evangelist and a fervent advocate of cross-disciplinary collaboration and education, which can stretch us beyond our comfort zones into rich and unexplored intellectual landscapes. Learning is one of our most essential responsibilities, and the breadth and depth of our collective knowledge and understanding affects virtually every aspect of society and how we live and thrive within it. 
My work in the classroom is heavily influenced by embracing and promoting students' sense of curiosity and wonder, which I argue is at the core of fostering life-long learners. My work as the founding director of the award-winning "Dark Skies, Bright Kids" outreach program for elementary school students has strengthened my conviction that astronomy can serve as a powerful tool for rekindling a love of science in students who have pursued other disciplines.
I have taught in the University of Virginia's Department of Astronomy since 2004. My research spans galaxy evolution, with a focus on ancient star formation in the universe. I am a champion for the importance of science literacy in modern society; our understanding of how science works and how to interpret scientific findings has consequences for issues ranging from the mundane to the profound.
I have served on numerous national and International committees that have to integrate the competing forces of scientific impact, financial resources, public understanding, and policy.  In addition to my work as a College Fellow and as associate professor of astronomy, I am excited to accept a new appointment in the College and Graduate School of Arts & Sciences as director of the Echols Scholars Program.